Keeping your car clean at all times is actually easy. You just need to have the right tools and you will be set. One tool that is essential for you to have is a dependable Handheld Vacuum Car Cleaner. When you have one in your garage or even in your car's trunk, you can clean your car anytime you need to.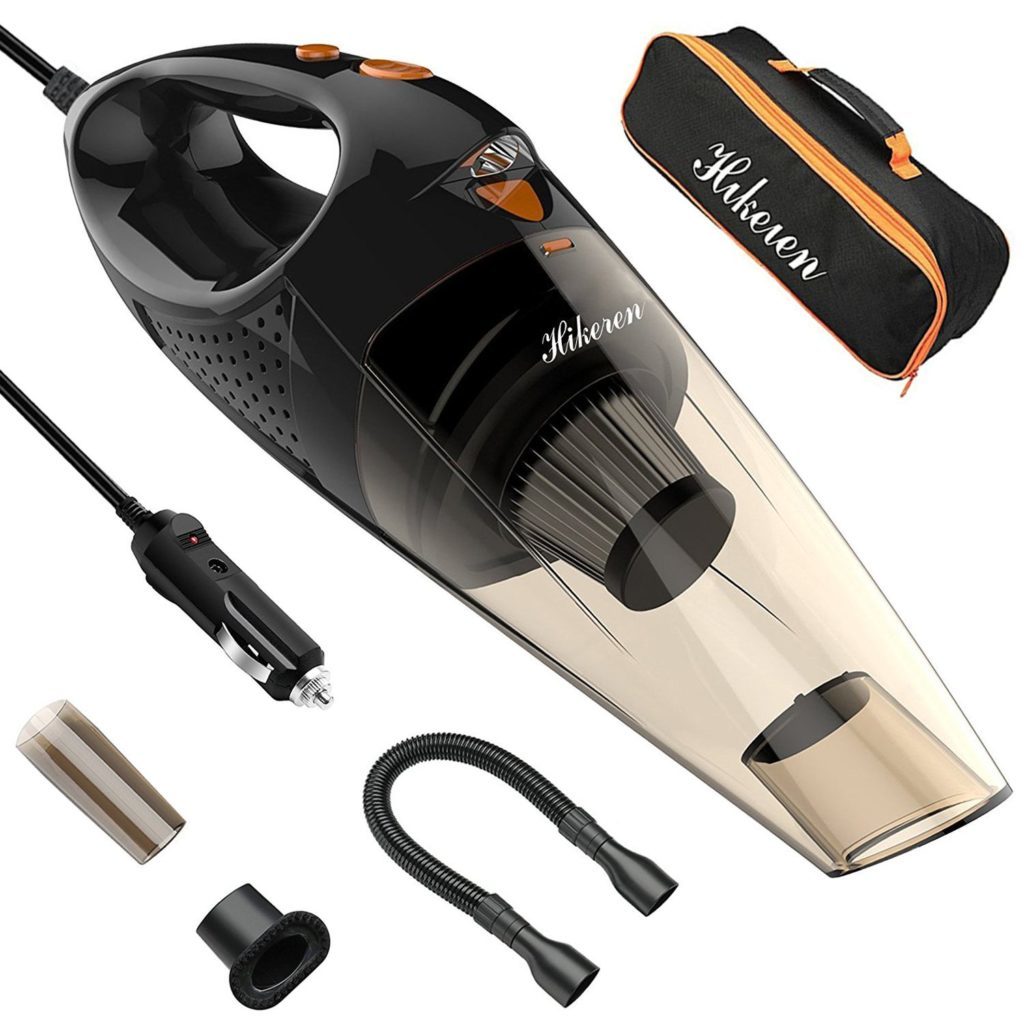 The market is pretty full of compact vacuum cleaners that promise to work best for you. When shopping for this type of product, you need to be very wise to get the best value for your money. There are some affordable ones out there that perform really well.
Best Value Handheld Vacuum Car Cleaner
If you are looking for an affordable vacuum cleaner for your car, then you need to check out this one from LCP. Life Changing Products is a trusted company when it comes to providing high-quality products. And this car vacuum is one of the best sellers. What they offer is a powerful, handy, lightweight, and effective machine. A lot of people who bought this product from them are all amazed its awesome benefits.
Powerful Motor
We all need our vacuum to produce the right sucking power. This product can deliver that. They equipped it with a machine that produces 29000-31000 rpm while powered by a lithium battery. It allows this tool to deliver 4000kpa of vacuuming power. And this is more than enough for removing dirt inside your car. The battery capacity is 2700MAH which means one charge goes a long way.
Convenient To Use
One of the best features of the LCP handheld vacuum car cleaner is that using it is a breeze. Aside from being lightweight, it also has a practical design. Though its power cord is only 1 meter, you can just charge it and use it without a cord. This allows you to reach those tight areas without having to struggle with a wire the whole time.
Impressive Features
This car vacuum features a cyclone dust bucket to collect dirt more efficiently. It also comes with 4 adapter nozzle so you will have one perfect for every job. The flat nozzle that comes in the set is great for doing a thorough cleaning in every corner of your car. It also has a narrow head nozzle for that deep detailing job that you've been wanting to do. You will be happy to know that you can use it for 30 minutes once it is fully charged. Lastly, since this handheld Vacuum Car Cleaner is very compact, you can easily hide it inside the trunk of your car after cleaning.
This Handheld Vacuum Car Cleaner Offers Great Value
With the quality and the price of this tool, you will surely get the best value for your buck with it. You don't need to buy those expensive branded vacuums out there. What you need is to buy one that works, and this is it. If you want to know more about this product, simply click the link we provided above. You can even see some customer reviews there to see what people have to say about it.